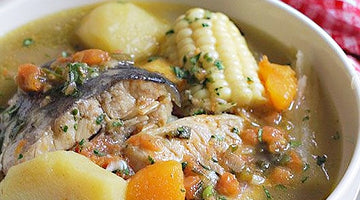 SANCOCHO DE PESCADO
SANCOCHO DE PESCADO Para preparar este sabroso plato, los ingredientes ideales cambian dependiendo de la región donde se prepare; en la costa pueden llevar boniato, ñame, leche de coco, entre muchos más, sin embrago, el mas importante secreto para preparar un buen sancocho está en la elección del pescado, que debe ser de muy buena calidad.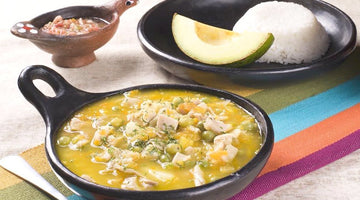 ¿Mazamorra Chiquita? Quien se la come no se la quitan...
¿Mazamorra Chiquita? Quien se la come no se la quitan...La mazamorra chiquita es una sopa boyacense elaborada a base de maíz, deliciosa, muy nutritiva, típica de la cocina colombiana.                                  Prueba esta receta y otras de nuestro blog: https://misaboracolombia.com/blogs/recetas-misaboracolombia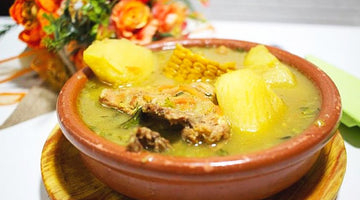 Sancocho, where one eats they eat 8!
Preparing this delicious Sancocho de carne is one of the most traditional Colombian dishes.This divine dish is ideal for family Sundays, it is healthy, nutritious and has many vitamins. Originally it is cooked with Creole chickens, that is, those that have been raised in the field, but you can also use chicken meat.